Back
Home Energy Pre Assessment Tool (PAT)
For domestic properties
basic info
Web Based
Complete CRM included
Lead generation
Add to your own website
Your own management panel
Generate leads as your website
visitors use the software
description
Add a link to our page or embed in your own website using an iFrame.
We also have a 'White Label' option where you can add your own logo and front page to the software advertising your own credentials.
Take your customers on a journey to discover just how energy efficient their home is. And they end up with their own personalised report.
You then collect all the data they enter in your own management panel and can call them back to offer your services to help bring their home up to a higher level of energy efficiency.
Assessment Features
Postcode Lookup
Energy Use
Building Type
Heating / Boiler
Water Usage
Electrical Goods
Contact Information
CSCO area check
Energy Efficiency ratings
Administration Panel
Admin Panel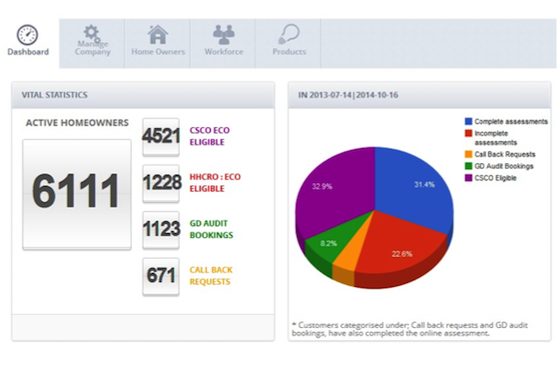 Dashboard
Get a custom view of the assessments your website has generated.
Quick view pie charts to assess your potential customers.
Track your dealing with your clients. Arrange call backs, and audit bookings.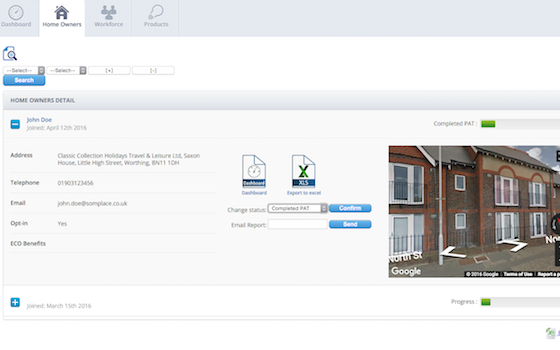 Overview of Clients
See a list of all the assessments taken.
Export them all to a spreadsheet, or export them singularly.
Drill down into the data. Choose from a range of filters to pull out the clients you want to deal with.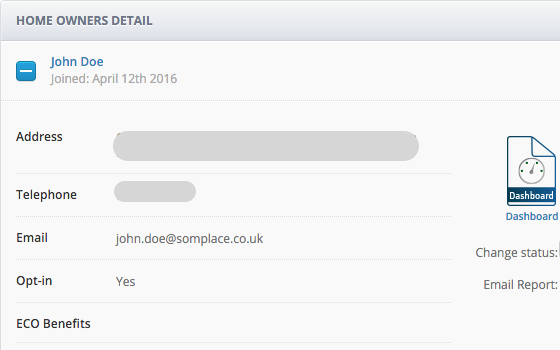 Individual customer details.
Easy view of each customer, showing their contact details.
View the report they received.
Send an email of the report.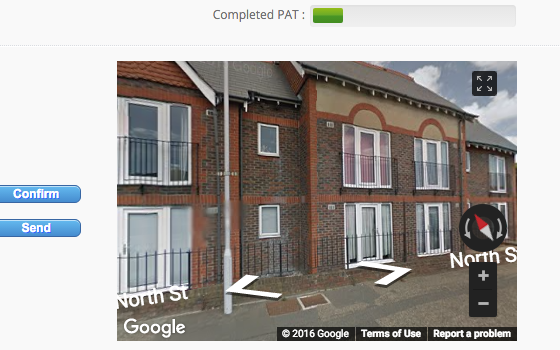 Street View
Google's street view is already incorporated into the panel to get a close up view of the property.
Now you can get a better understanding of the property and how it's laid out.
---